Twilio MessagingX
Power the next decade of business messaging
Build seamless conversations over preferred channels using trusted, reliable messaging solutions with Twilio MessagingX.
Cloud-scale messaging APIs
Message with your customers on their preferred app—at every stage of the customer journey—no matter where they are in the world.
Build communications flows for
every interaction
Trusted to send and receive over
100 billion messages a year
Global reach with enterprise reliability
Engage customers around the world with 1,500 redundant partner carrier connections, phone numbers in over 100 countries, and more than 200 phone number types on infrastructure that's optimized for reliable global delivery at scale, including new verified A2P 10DLC routes in the U.S.
Support for multiple channels with one platform
Support SMS, MMS, other messaging apps, voice, email, and more. Easily add and integrate channels to match your customers' preferences—without needing custom code or rebuilt architecture.
Complete control over customer engagement
Integrate communications at critical touchpoints of your customer journey. Use our visual editor to develop and iterate applications quickly, and add bots and intelligent assistants to serve customers any time, anywhere.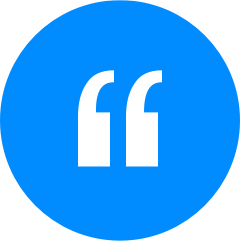 "Integrating Twilio really helped us unify our ability and learning around building delightful customer experiences."
Advanced software to power number selection, message deliverability, and compliance
Move from proof of concept to production quickly
Use API documentation, code samples, and quickstarts in seven languages
Access Twilio Runtime, including the CLI, visual builder, and hosted applications
Support for default and advanced opt-out management
Protect users with message body and phone number redaction
Send and receive with unrivaled reliability
Message globally using over 200 global phone number types—including toll-free, A2P 10DLC, short codes, and alphanumeric sender IDs
Use intelligent sender selection for localized, consistent, and compliant messaging
Reliably send with automated real-time routing based on 900 million data points
Confidently send with 99.999% API uptime for reliable high-volume messaging
Scale rich, multi-channel messaging
Engage customers where they prefer—SMS, MMS, WhatsApp, chat, Facebook Business Messenger, and Google Business Messages
Orchestrate across channels with Conversations API and SDKs
Manage templates and translate message content across channels with the Content API
Monitor and optimize your messaging
Analyze message deliverability and latency with out-of-the-box reporting
Identify areas to improve engagement with opt-out rates and OTP conversions
Troubleshoot quickly with the ability to identify specific error codes and message content
Monitor performance trends by sender, channel, carrier, and country
Start building solutions with our Messaging APIs
Programmable Messaging API
Pay-as-you-go pricing with volume discounts