Twilio IoT
Say hello to Twilio Microvisor
Pilot
Get acquainted with Twilio's highly secure and adaptable IoT device builder platform.
Build and connect your IoT solutions on
a future-proof foundation
Twilio IoT solves the most demanding part of connecting devices to the internet by making connectivity simpler and coding more reliable, so you can focus on delivering amazing IoT experiences for your customers and amazing ROI for your business.
Build faster, connect globally, and
deploy successfully on Twilio IoT
Device Builder Platforms
Build a secure device on modern, modular IoT infrastructure and connect it to the internet in less time. Remote administration and OTA updates keep your device fleet current.

Cellular IoT Connectivity
Control your cellular network coverage, quality, and cost with API-powered choice of global networks.

IoT Accelerator Services
Bring your solution to market quickly, with the help of experienced IoT consultants and self-serve developer resources as you need them.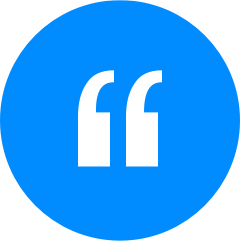 "Getting one of Twilio's telecom experts on the phone when we needed it allowed us to troubleshoot connectivity issues 5X faster."
Ash Phayer
, General Manager
Two great platforms,
one great solution
Whether you want to build an IoT solution exactly your way or fasttrack your IoT program to market, Twilio IoT platforms support you now and into the future with a lifetime of network security updates, remote monitoring, and device lifecycle management.
Microvisor - Our most flexible platform
Highly modular and adaptable
Build on your embedded OS. Reuse your code (e.g., C, C++) along with your development approach
Benefit from a lifetime of Twilio-managed device security to keep maintenance costs low
Confidently and reliably push updates over the air (OTA)
Rely on hardware isolation powered by Arm® Trustzone®
Remotely debug your deployed devices

Watch Architecture Overview
Electric Imp - Our fastest time-to-market platform
Tightly integrated and ready to deploy
Build on a proven managed device OS
Benefit from a lifetime of Twilio-managed device security to keep maintenance costs low
Confidently and reliably push updates over the air (OTA)
Manage device lifecycle
Integrate through our programmable IoT middleware

Learn more
Cellular IOT Connectivity
Deliver cellular IoT solutions
globally, effortlessly
Super SIM
Super SIM gives you the freedom to choose from over 300 cellular networks at will, so you have full control over the quality of your connectivity anywhere in the world.
Programmable Wireless
Get global cellular connectivity in 180 countries through T-Mobile's worldwide network of carrier partners and powerful roaming capabilities.
T-Mobile Narrowband
Deploy IoT devices on the first-ever US narrowband network from T-Mobile, specifically designed to improve power consumption for devices sending smaller or infrequent data packets.
A wealth of IoT expertise available
on demand to help you deploy faster
Partner with our IoT Accelerator services and get inspired with self-serve resources to bring your IoT solution in the hands of your customers faster.
Consulting
Connect with a team of specialists with real-life experience bringing IoT solutions to market
Coordinate your custom roadmap with optional project management
Get guidance on hardware design patterns and connectivity best practices
Ready resources
Free access to tutorials, code samples, and libraries
Prototype and build faster with development kits
Continue to scale easily with integration tools and debug kits