PSD2 Compliant Authentication with Authy
Display transaction details in the Authy App. Each authorization is signed by the end user's device and linked to that specific transaction.
Resources: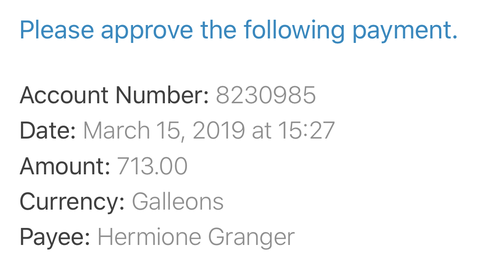 Offline support with transactional TOTP codes in the Authy app. Transaction details are mixed with the application secret to create a unique code tied to the transaction.
Resources:
ヘルプが必要ですか?
誰しもが一度は考える「コーディングって難しい」。そんな時は、お問い合わせフォームから質問してください。 または、Stack Overflow でTwilioタグのついた情報から欲しいものを探してみましょう。