Messaging
Conversations API
Scale conversations with a unified API for group texting, chat, and messaging apps.
A single API for scalable, multiparty
conversations across channels
Natively support conversations on SMS, MMS, chat, and messaging apps. Integrate a unified API to manage participants and message archives, add integrations, and analyze interactions with webhooks.
Easily implement
conversational messaging
Start building conversations in
the language you know
Resources
Twilio Conversations quickstart
Create your first conversation, add and remove channels and participants, and build a proof-of-concept application.

Get started
Conversations + WhatsApp Business API
Twilio Conversations supports WhatsApp out of the box. Use this guide to set up common two-way use cases.

See docs
Chat
Add chat functionality to your web or mobile app in your language of choice with Twilio APIs.

See docs
API reference
Conversations API
Build two-way messaging across channels with multiple parties using the Conversations REST API and resources to help you get started.

See docs
Media Support in Conversations
Learn how to send and display media (photos, video, and other file types) in the chat-based portion of a Conversation using the client-side SDKs and the REST Media Content Service (MCS) API.

See docs
Only pay for what you use
With per-user pricing, you only pay for what you use. There's no need to predict usage or message volumes because Conversations scales for every use case.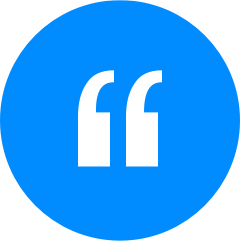 "Twilio stood out because of the breadth of services and APIs. They had a service for every one of our needs, provided great support, and actively reached out to us to see what we might need."
Joel Addink
, Director of Engineering
Build on Twilio. Code with Confidence.
Best-in-class channel APIs to keep the conversation going across all channels
Global reach and unrivaled scale that supports over
8 million developers
Powerful serverless tools and fully-programmable solutions that deploy in minutes
Enterprise-grade security and reliability, powering over 190,000 respected brands