Find out what's new for Twilio developers each month on Twilio Changelog. This month we have an exciting new private beta in Twilio Live and updates for the Programmable Voice API and one more addition to the Twilio products that are HIPAA eligible.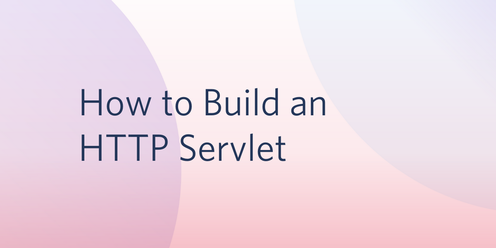 With so many Java technologies available, it can be difficult to figure out which one to use to power a Java-based web application.
Beginner Java …
Read more
Take one look at Marc Boroditisky's LinkedIn profile, and it's immediately apparent that he is an innovative and successful sales leader. But it's also quite …
Read more
Sign up for the Ahoy Newsletter!
You are opting in to receive the Ahoy! digest and additional Twilio content and updates. You may unsubscribe at any time using the unsubscribe link in the digest email. See our privacy policy for more information.
---
---
Engage Everywhere: Omnichannel engagement in retail
Join us for a conversation with Katie Hunt, Mick McConnell and Sara Varni as they share how innovation and creativity can spark meaningful connections between a brand and consumers in retail.
Sept. 21, 2021
9:00am - 9:45am PDT
Twilio Intégration avec votre CRM propriétaire - Petit Déjeuner
Rejoignez-nous le 21 Septembre à 10h pour découvrir comment Twilio s'intègre à votre CRM propriétaire grâce à nos experts. Il y aura une démonstration en direct et vous aurez l'occasion de poser vos questions aux présentateurs !
Sept. 21, 2021
10:00am - 10:45am CEST
Twilio's Latinx ERG X Techqueria: Advancing In Technical Careers
The Latinx ERG at Twilio and Techqueria invite you to the Advancing in Technical Careers fireside chat where a special panel of Latinx professionals will share advice on how to overcome in technical leadership positions.
---
---